PERFORMANCE BULLETIN 124 – K537 Diaphragm Plate Changed to Stainless Steel
Published on Wednesday, 21 July 2021 12:57
Written by BuyAqMatic Admin
The Upper and Lower Diaphragm Plates on K537 valves are being changed to 303 Stainless Steel material. This update is being done to increase strength of the plates. New Part Numbers are being introduced for the individual plates as shown below, but repair kit and valve Part Numbers will remain unchanged. The Stainless Steel plates are fully interchangeable with the plastic plates.
Because of this update, washer PN 43328, item 19 below, will no longer be required between the top of the Shaft and Lower Diaphragm Plate. If switching Diaphragm Plates from Plastic to Stainless Steel, remove and discard washer PN 43328.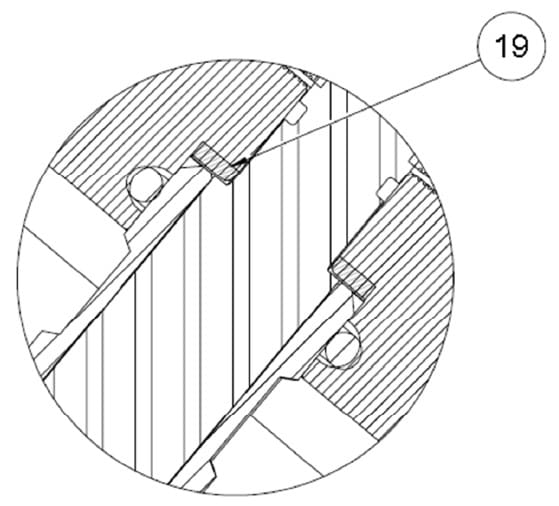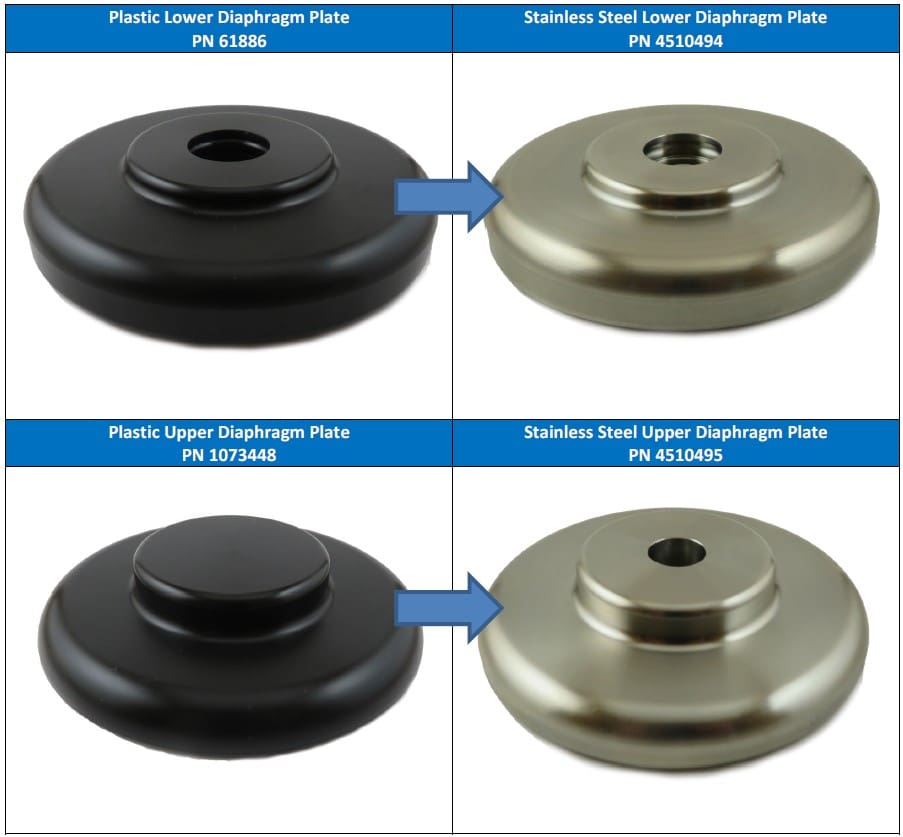 Thank you for your business.