PERFORMANCE BULLETIN 112 – 58 Series Stager Motor Update
Published on Friday, 21 May 2021 18:46
Written by BuyAqMatic Admin
The Motor used on 58 Series Stagers will be updated to a new supplier. Motor function and wiring will
remain the same. This change will take place once inventory of the current supplier is exhausted.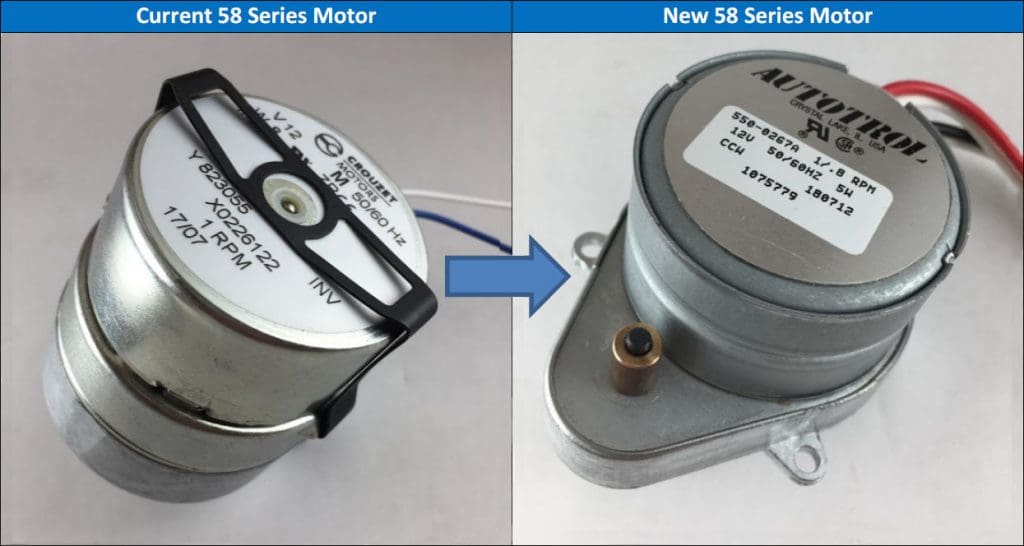 The old supplier had a combination 115VAC and 230VAC motor PN 1075434. This will be split into two separate PN's 4510280 for 115VAC and PN 4510281 for 230VAC.
Old 58 Series Motor
New 58 Series Motor
1075779 Motor,12VAC
SAME PN 1075779 Motor,12VAC
1075434 Motor,115VAC and 230 VAC
4510280 Motor,115VAC
4510281 Motor,230VAC