PERFORMANCE BULLETIN 118 – V429 Disc Holder to Stainless Steel
Published on Wednesday, 21 July 2021 12:40
Written by BuyAqMatic Admin
The 429 Disc Holder PN 1074627, Model 429-H, is being converted from Aluminum Bronze to PN 4510460, Model 429-HS, which is 303 Stainless Steel material. The fit and function remain unchanged.
This change results in a stronger part that can be used as a direct replacement.
As a result of this change, the 429 Internal Parts kits PN 1074653 (429-RF) and PN 1074654 (429-RG) will include the new Stainless Steel part instead of the Aluminum Bronze part. Pricing will not be affected by this change.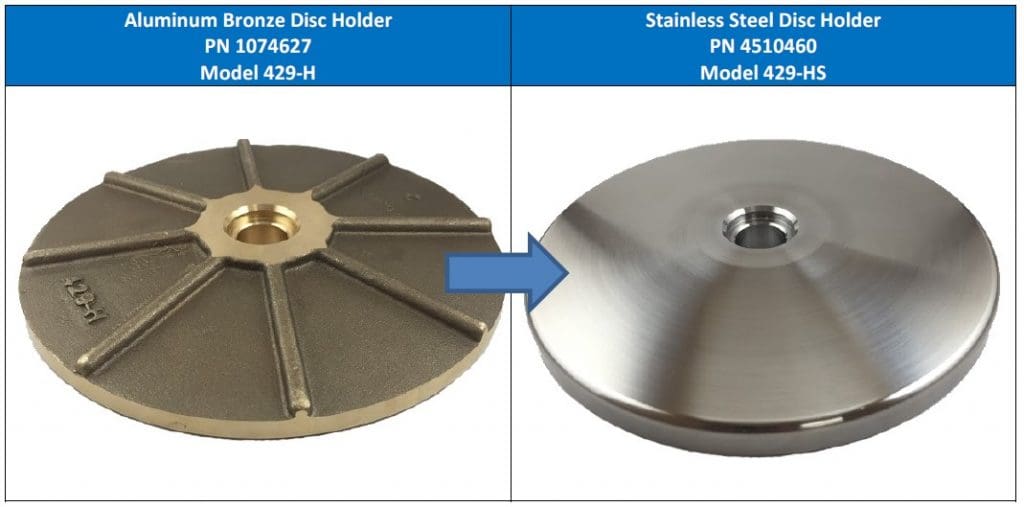 Thank you for your business.